The Insurance Sales Simulator for Client Managers
The ISS CM is an engaging and effective online sales training
for client managers and other insurance professionals.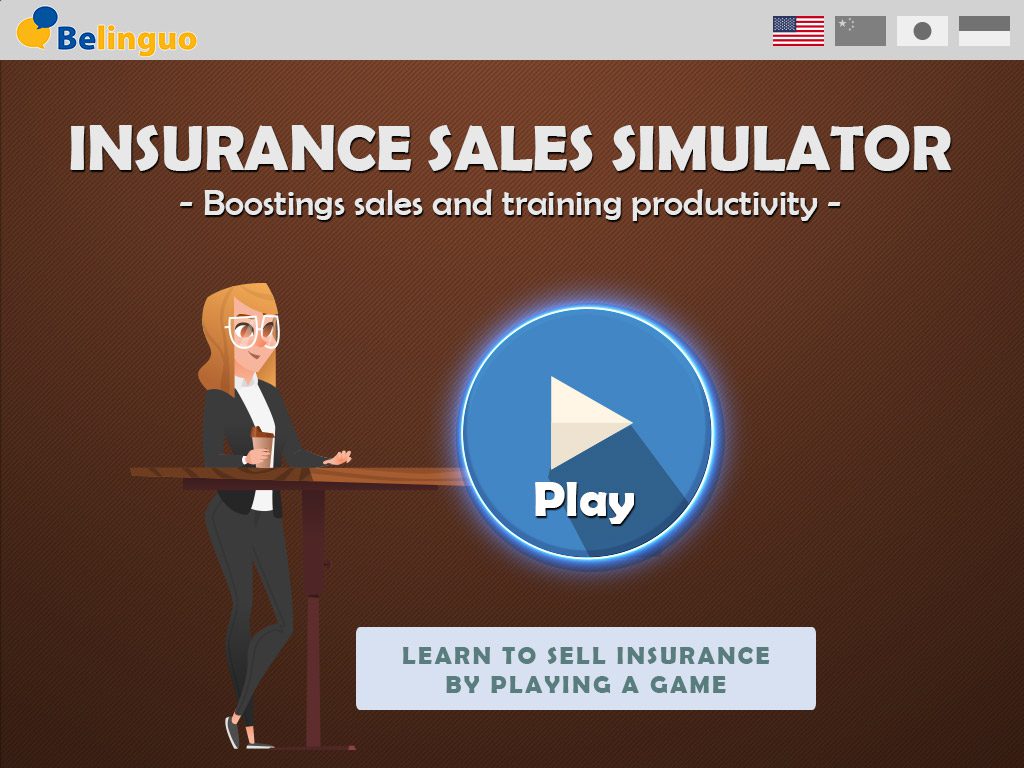 Move the mouse over the screenshots below to discover ISS CM
Customize your avatar
Choose your insurance specialist.
Insurance product
Choose the insurance product you want to understand better and sell more effectively.
Client meeting
Open the meeting with the client and discuss his issues.
Feedback
The system adapts itself to the learner's evolving abilities.
Open questions
Make your client interactions more effective.
Understand your client
Listening is an important skill. Why do you have two ears and only one mouth...? 🙂
Feedback
Get feedback from insurance sales specialists.
Leaderboard
Check your performance and see where you can improve.