Digital game for on-site training: "Challenge"
Energize your on-site meetings and strengthen your team! Easily scalable around the world and sustainable solution.
1) The team coordinator can easily adapt the game to the need of the teams of players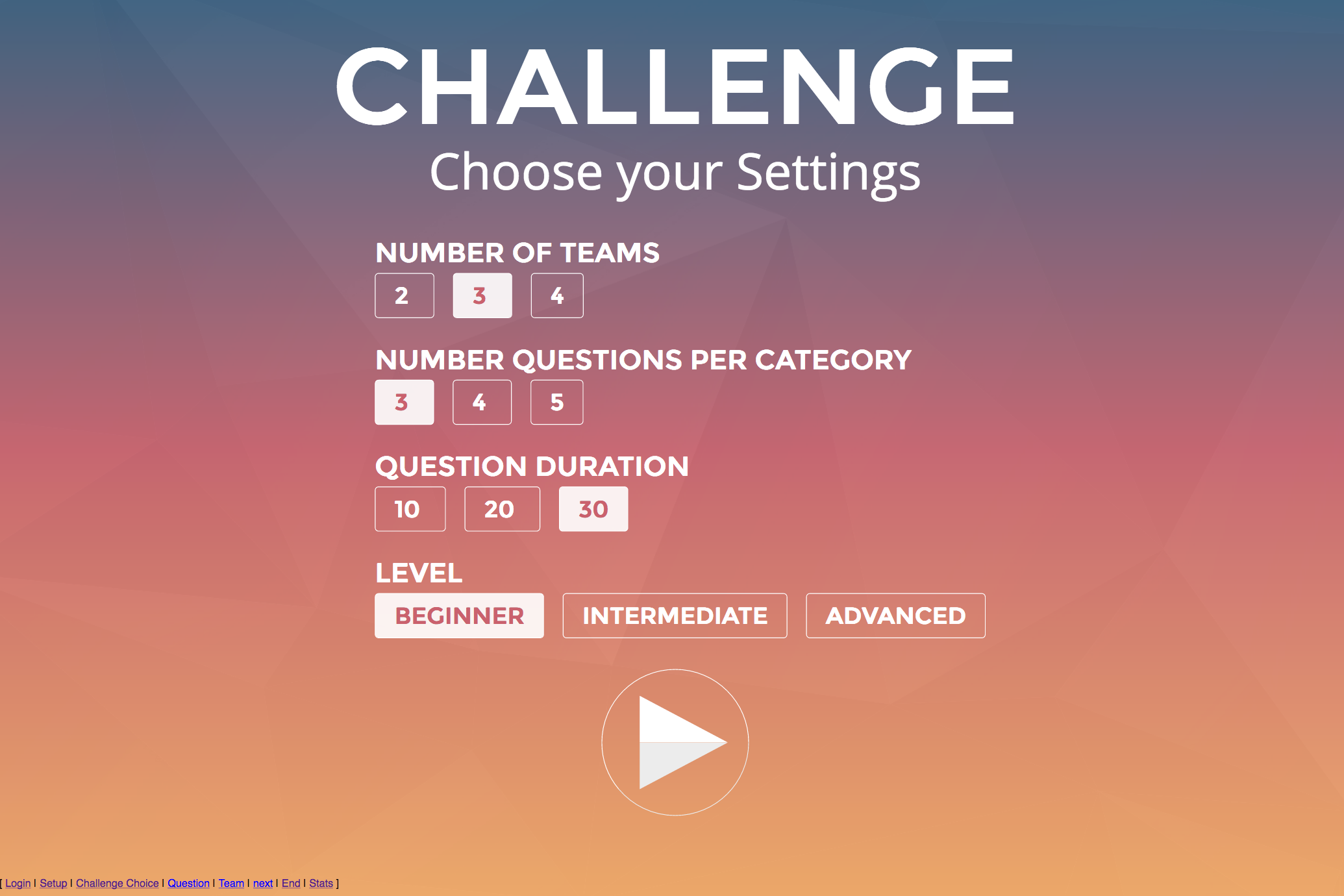 2) The first team chooses a question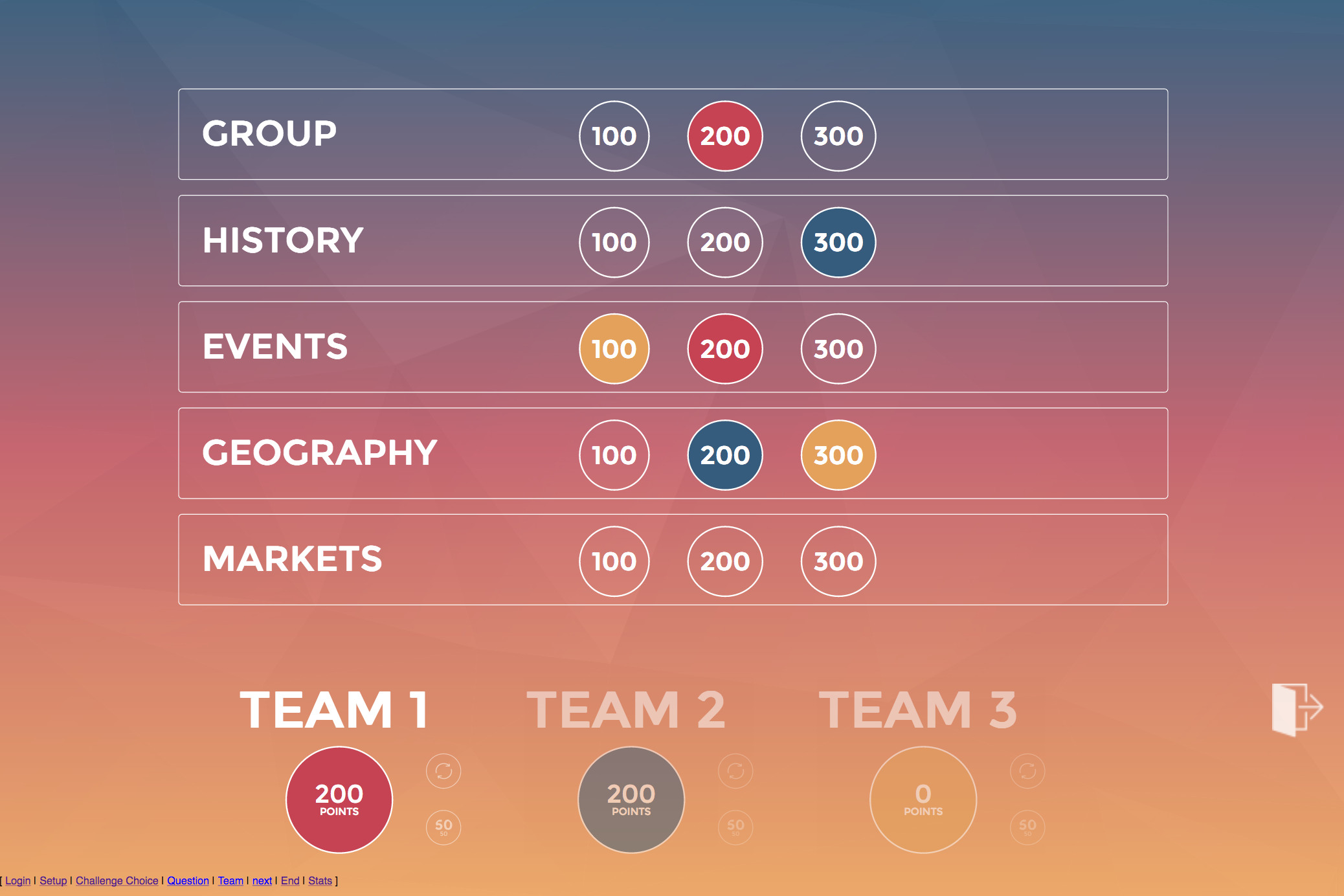 The first team can either answer the question within the set time frame or use of one their two jokers (50/50 or New Question)
The next teams play until the team coordinator decides to stop the game session. Then, the system displays the points for each team and shows the winning team.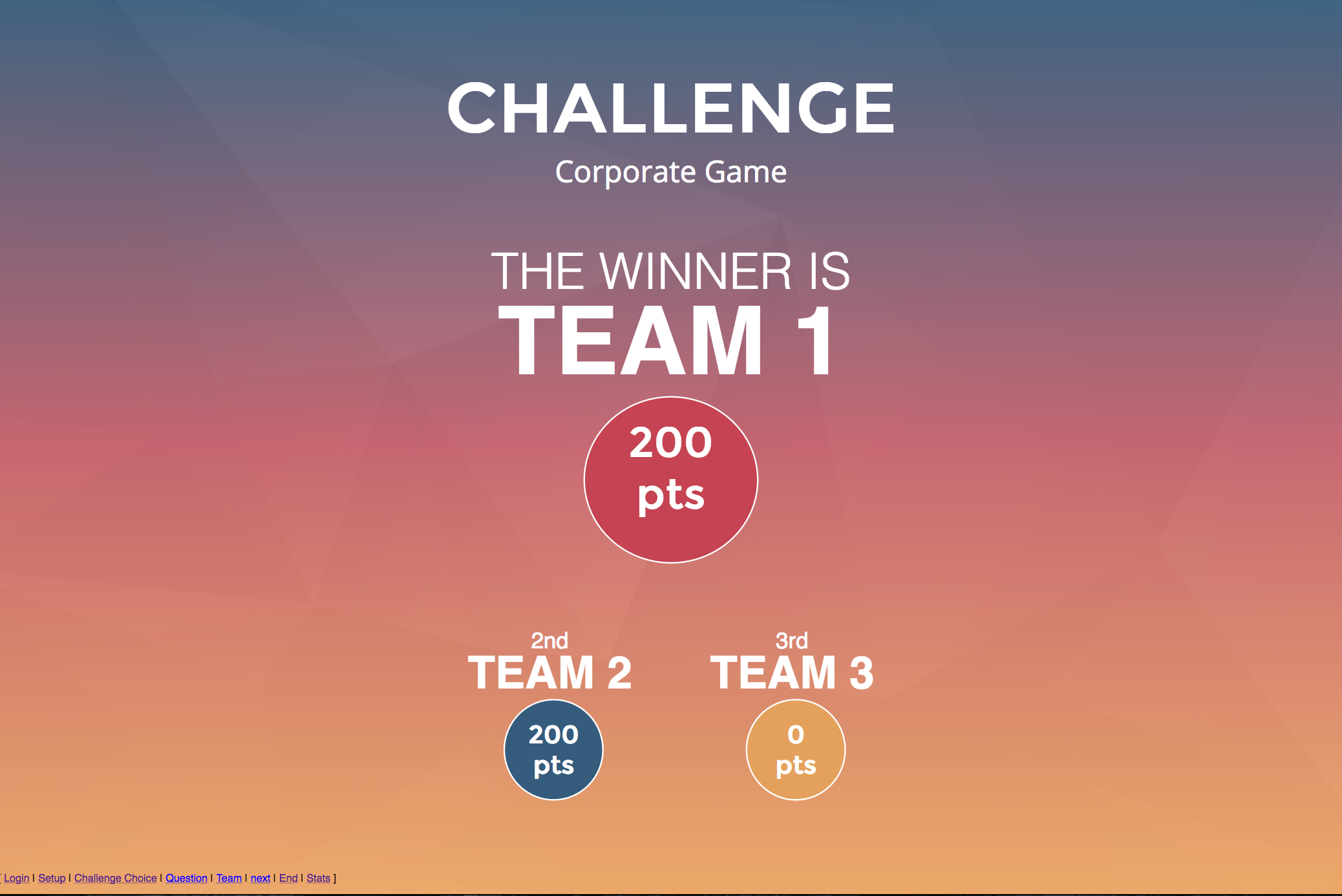 The team coordinator can then access statistics and see which topics need to be reviewed.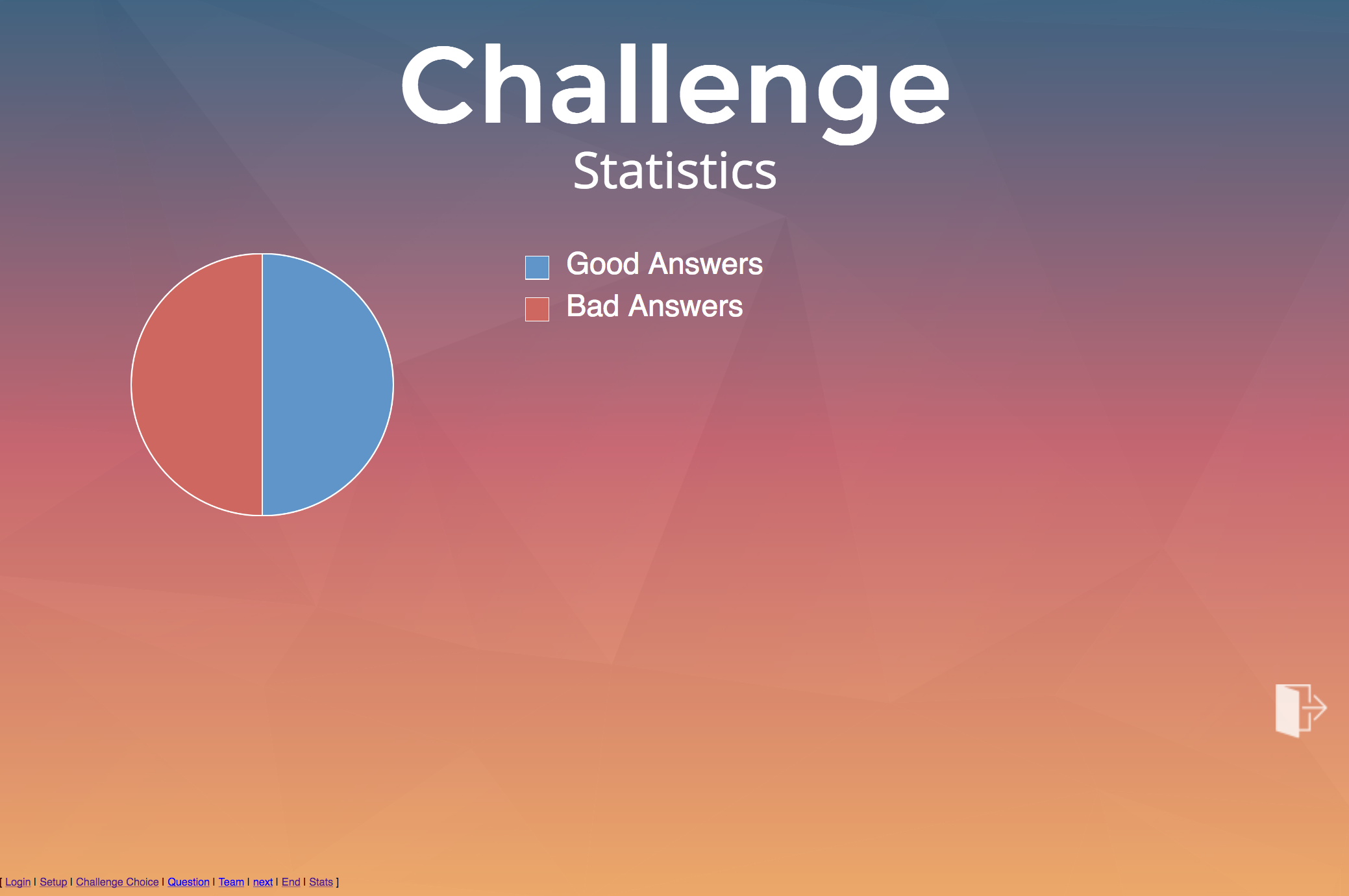 Product description:
Digital board game or quiz-based game to beam
Rules adapted to your company
Multiplayer (2 to 8 participants)
To use for your on-site or in-shop trainings
Benefits for you:
Enhance team-building
Integrate easily new content
No printing needed
Case study on a hospitality management school:
Client challenge: better engage students during in-class cross-cultural coaching
Our solution: needs analysis and developemnt of a multi-player digital game to beam, including 6 main themes of cross-cultural management
Results for the client: increased engagement with learning content by 50%, increased knowledge retention by 20% and promoted collaboration between students from different nationalities
Steps to a solution:
Set up: compliant design with school colors, integration of training content and adaptation of game rules
Keys: downloadable key to equip trainers via Belinguo's intranet
Maintenance: content update possible anytime via Belinguo's intranet
Digital game for on-site training - More information